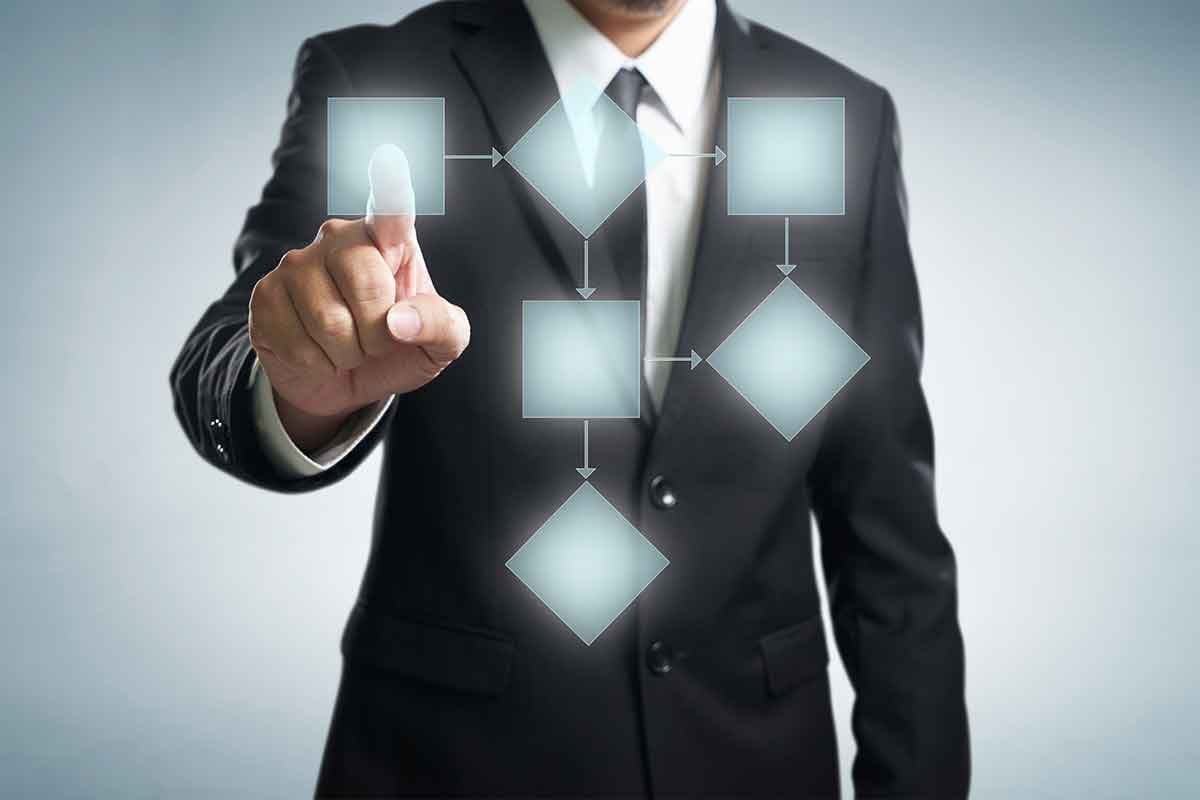 Everyone loves lean, efficient processes, but not many people actually get them. In-house translation departments are no exception. But if you know what you're doing, there's the potential to make enormous savings and create lots of added value from the translation process. If you're looking to increase your technical, linguistic and business expertise, then MEINRAD is the perfect partner to take your translation department to the next level.
If your experience of translation is that it's a necessary evil, that means something isn't right. And it's more than just annoying – it'll be costing you a lot of money. But there's huge potential to optimize the translation process and benefit from quicker, better quality translations that save you time and money. If you and your internal translation department team take a closer look at how you work, there's every chance you'll find that potential.
Room for improvement

– the most common problems
When it comes to translations, the list of untapped potential is long. It includes:
translations not being saved

time-consuming copying and pasting that increases the risk of errors

laborious workflows in the CAT tool

no cost control

opportunities to make savings missed

no asset management

inadequate knowledge management

lack of communication within and between departments
Any combination of these problems will almost certainly lead to inefficient workflows, increasing the stress levels among your staff, and to unnecessary costs. Every day your department will be costing your business money that could be better spent elsewhere.
How to go about reducing costs
The good news is, all these problems and inefficiencies can be solved. A good starting point is a 6D assessment, which will illustrate the current situation in detail. Once KPIs and targets have been identified, you can develop action plans and use various sprints to implement them one by one. Guiding you through this process will be an Interim Manager, who knows what your targets are and how much progress you've made, and will make sure your action plans are actually implemented. Establishing consistent workflows across your business will help make time-consuming and money-wasting working methods a thing of the past. Ongoing reporting and regular check-ins allow the success of your action plans to be measured, giving you real-time insights into how your translation workflows have changed and how much money you're saving as a result – whether it's reduced translation costs, higher value linguistic assets (term bases and translation memories) or quality management.
Making the most of the latest technology
If the 6D assessment shows that you're not using your tools as effectively as you could, then training might be the best option. After all, the better your staff know their tools, the better they can use them. But if the assessment shows that you don't have the tools to optimize your workflows in the first place, then it's probably a good idea to think about introducing them. And that doesn't have to mean spending lots of money to buy the software – leasing can be a good way to save licensing costs.
Well-maintained databases and seamless integration
A key element in reducing costs is maintaining databases properly. In terms of process optimization, that usually means collating your existing data and/or adding data to term bases or translation memories. It may be that you don't actually have any term bases at your business – often the terms are saved in random, unwieldy Excel files or stored separately by each department in single documents in different places.
And there's little that takes up more time and is more likely to result in errors than copying and pasting. To avoid losing data and wasting time, there are various ways to integrate online databases into your systems so that texts can be translated as efficiently as possible and the translations integrated into your systems.
Everywhere you look there's the potential for optimization. So use it! MEINRAD is familiar with all the stumbling blocks, big and small, that can make translation management a bumpier ride than it needs to be. As a service partner, our job is to make your job as easy as possible – and a key part of that is highlighting where your workflows can be improved and finding the right solution. So if you think "There must be a better way", we'll show you how quick and easy it can be. Take a look at our website and contact us for a no obligation consultation.
Main image: © Storyblocks