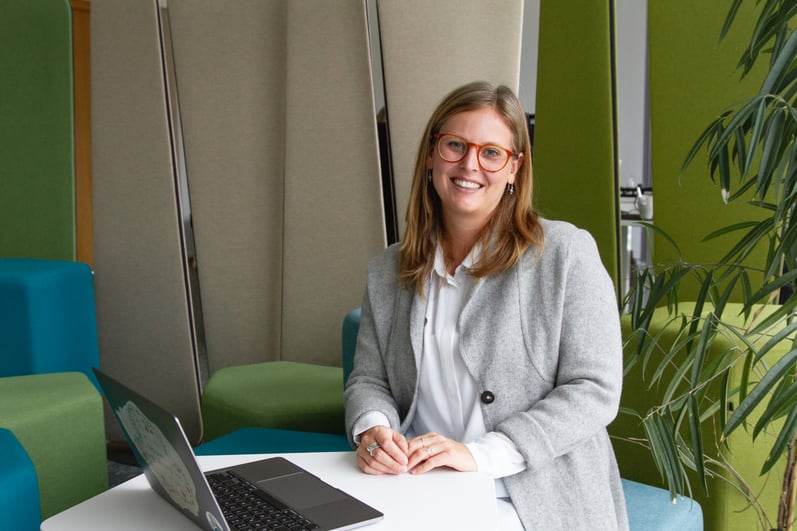 Medicine, medical technology and pharmaceuticals are fast-growing industries subject to stringent regulations. That brings with it an increase in content to be created as products and devices go around the world, and clearly that means translations will be needed for the various target markets. The life science sector poses specific challenges and requirements when it comes to producing competitive, high-quality translations. Lara Tosoni, Chief Revenue Officer at MEINRAD, spoke to Mark Shriner on the "memoQ talks" podcast to explain how to do that, and what in particular you need to look out for. Here's a summary.
What role do price, time and quality play for people buying life science translations?
As most people probably know, these three factors are inseparable in life sciences. If you need a translation as quickly as possible, the quality will probably suffer. Life science translations come down to one thing above all else: the accuracy of the translation. A medical product will only be a high-quality product if it is safe to use, and that also applies to the documentation in the original language and in the translation. The main purpose of medical translations is to convey the source document content accurately in another language.
In my experience, high-quality translations are the top priority for our clients – the health and safety of patients and medical staff matters more than anything else. So it's no surprise that medical products and their accompanying documentation are subject to strict regulations. In May 2021 the new European Union Medical Device Regulation (MDR) came into force. Manufacturers of medical products must meet very strict requirements before they can sell their products on the European market, and that includes providing an accurate translation of the safety documentation (e.g. instructions for use, user guides, product data sheets and labels).
Computer-assisted translation tools such as memoQ can help shorten project lead times and save money without reducing the quality of the translation. The memoQ software offers translation memories, term bases, the opportunity to track changes and carry out in-country reviews, plus numerous other features, to make translations even better. In today's digital world, where content is king and needs to be produced faster than ever before, short lead times for translations are crucial. But it's not just about speed.
I don't think there's a one-size-fits-all solution, because the challenges vary from one client to the next. It's essential that project managers and technical support teams at translation agencies take the time to develop solutions that meet the specific needs of each client. Every translation project in life sciences has its own requirements, and the pricing is no exception. What clients pay for translations varies depending on the scope of the project, the target language and the specialist area – and of course our clients expect competitive prices, usually based on a per-word rate.
How can clients get the quality they need from their life science translations?
There are various criteria for providing high-quality language services that apply in particular for the high standards that clients demand in medical translations. Firstly, it's crucial to find an experienced partner who meets all of their specific needs – a partner with experience in multilingual life science translations. Certifications are useful evidence that a translation agency is the right place to go for medical translations, as they give clients peace of mind that the agency's workflows and services comply with a specified standard and that their working methods are regularly reviewed. And of course the chosen partner should work with state-of-the-art tools and offer their clients innovative solutions.
Another key factor in an agency's ability to deliver high-quality translations into all languages for the medical sector is whether they work with translators who specialize in medical technology. The challenge is to produce content for different target markets with their specific terminology to accompany a wide range of products and devices: while instructions for medical staff need to be highly accurate and use the correct terminology for the respective field, information for patients – people without medical expertise – must primarily be clear and easy to understand. It's also important that the translation agency always uses the same translators for a client's texts. Core translators will become familiar with each client's products and will know exactly which specialist terminology and phrasing needs to be used, which will ensure consistent, high-quality translations.
I'd also recommend centralizing the process of buying translations, as not only does this save lots of money, it also leads to higher-quality results and helps clients launch their products onto the market more quickly.
One factor that's often underestimated in high-quality translations is communication between clients and agencies. Make sure everyone knows what the expectations are from the start: you'll be happier with the results if you tell the agency exactly what you need and what you expect. It's also worth taking a close look at the agency's risk management procedures. Language service providers should conduct a risk assessment for the quality of the services they provide, and if necessary they should take proactive steps and review their effectiveness.
Last but not least, it's extremely important to remember that high-quality source texts will help you produce accurate translations. If the source material is unclear or has mistakes, you run the risk of reproducing mistakes and bad translations in all the target languages. And in a worst case scenario, that can put patients' lives at risk.
Can machine translation be used in life sciences? Will that happen?
Machine translation is an everyday reality for today's translation agencies. At MEINRAD we've been serious about using machine translation for the last five years: to make sure we keep our finger on the pulse, we have an in-house team who focus on the progress made in machine translation technology and how we can benefit from it.
We now advise almost 85% of our clients to use machine translation with full post-editing, because artificial intelligence is now commonplace in the translation process – it's simply another way to produce translations.
So yes, machine translation can be used for medical translations. Our decision to use machine translation or not (which of course is only made in consultation with the client) isn't based on the sector, but on the type of text. Examples of suitable texts are:
technical documentation and product descriptions
contracts and legal texts without convoluted sentences or specific vocabulary
internal/informal texts
We know that medical businesses and organizations use these texts just as much as software developers and mechanical engineering companies. But we advise our clients in the sensitive life science sector to always work with ISO 17100 compliant reviews for full peace of mind when translating medical texts.
There are various MT engines that can be used for life science translations, such as DeepL. One section of the Terms and Conditions for DeepL Pro says that DeepL must not be used for producing translations for critical infrastructure, military or defence equipment or medical devices unless DeepL has given written permission. Thanks to our certifications for machine translation (ISO 18587) and medical devices (ISO 13485), MEINRAD has been given this permission. That means we can offer machine translation with full post-editing for clients in all industries, including medical technology, because we have ISO-compliant quality assurance processes in place.
What advice would you give to people buying life science translations?
You must be well-prepared, which means knowing the aims and the requirements of the translation. Once you've found the right translation partner, I recommend establishing effective, open communication – make sure they give you project managers with experience in life science translations. Ask them to be transparent (for example when it comes to the translators they work with), and don't hesitate to ask for their certifications.
Medical translations are a very sensitive subject, and ISO-certified translation agencies must meet stringent criteria in order to guarantee consistent, high-quality translations. As well as the ISO 17100 standard for the translation industry, ISO 13485 has been developed specifically for medical devices. And agencies with this certification give their clients real added value.
Everyone who works in the medical sector knows all about ISO 13485 and what it demands in terms of quality management systems for medical devices – so it doesn't directly apply to the translation industry. But as translations play a key role in launching medical products onto the market and ensuring they are safe to use, they must meet the same high standards as the devices themselves. So I strongly recommend working with an ISO 13485 certified translation agency for medical translations, as there are three main benefits:
Benefit 1
You know that specialists are handling your texts. Getting ISO certification is an expensive and time-consuming process, and the whole team at the agency needs to be committed to meeting the requirements in every aspect of their work. The numbers show that this certification isn't easy to get: only 9% of the world's leading language service providers are ISO 13485 certified.
Benefit 2
Your supplier audit is less complex. If the translation agency is

itself ISO 13485 certified, a large chunk of your work as a manufacturer has already been done by a certification body, and you can focus on your product requirements when carrying out audits.
Benefit 3
Verified quality management processes give you peace of mind and save you money. Documented processes and a detailed quality management system verified by an external body ensure that a translation agency has efficient workflows and produces high-quality texts.
Main image: © MEINRAD