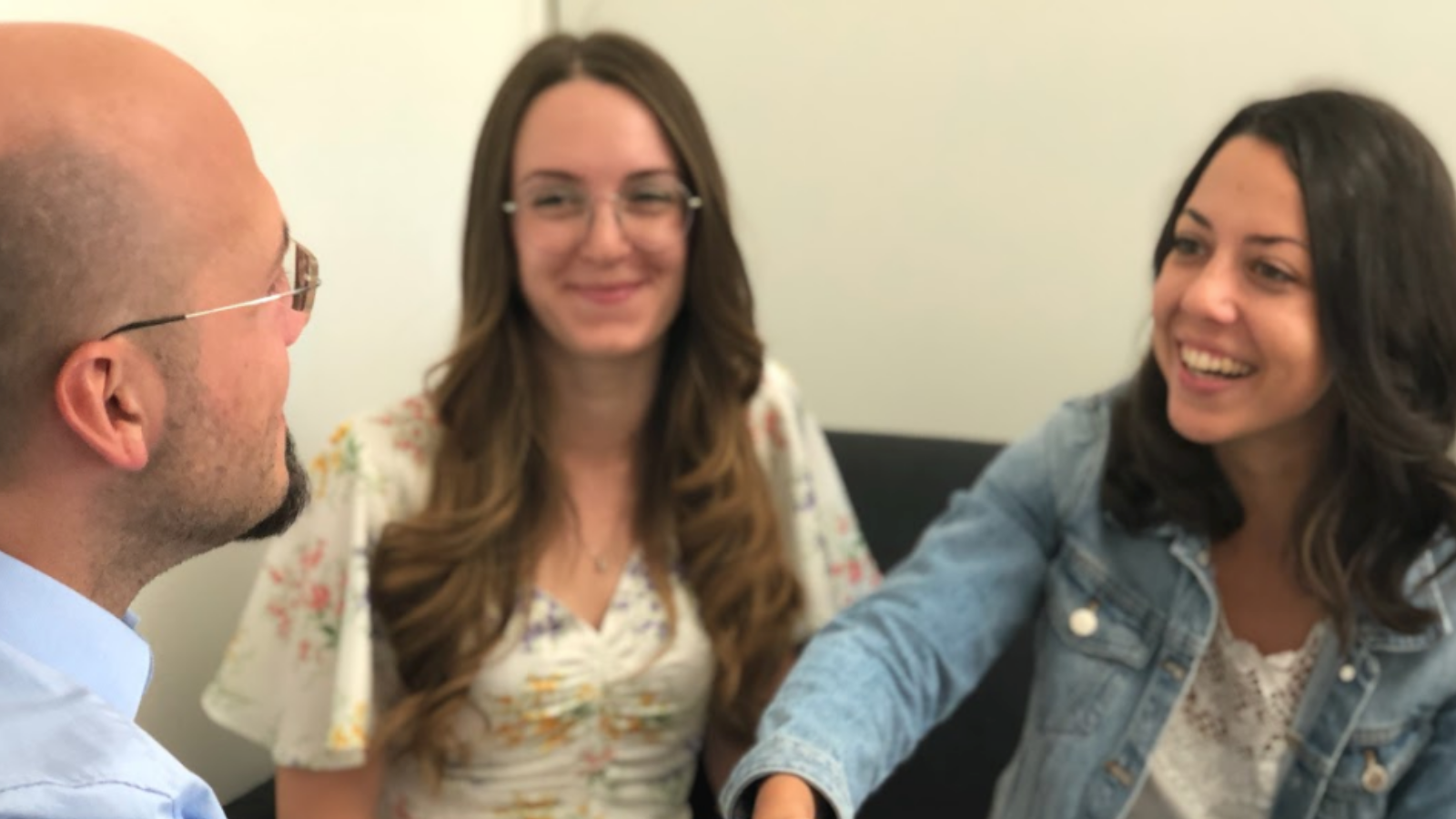 All translation agencies work with external service providers. Before new translators or reviewers can begin working on MEINRAD projects, they must pass a rigorous, multi-stage screening process to make sure that our long-term business partnerships are productive for everyone involved.
Why Vendor Relations Management is so important
Translation agencies need to offer their clients high-quality translations into lots of different languages in a wide range of specialist areas, which includes establishing core translators for those clients who request them. To do this, agencies work with lots of external experts: they are the freelance translators.
But it's not as easy as it might seem to choose the right translators from all the potential candidates around the world – just because someone can speak two languages doesn't automatically mean they're the right person to translate between them. The anonymity of the internet, while beneficial in a number of ways, also gives less reputable translators the chance to offer their services. So a thorough recruiting process is vital in order to sort the wheat from the chaff. And that's exactly where Vendor Relations Management (VRM) comes in.
The decisive criteria
The ISO 17100:2015 standard clearly specifies how external translation service providers should be selected. As you'd expect from a certified translation agency, MEINRAD follows these specifications.
In particular, translators must meet the following criteria:
They must have a degree in translation studies,
or

be able to demonstrate five years of full-time professional experience in translation,
or

have a degree from an institution of higher education and two years of full-time professional experience in translation.
MEINRAD also looks closely at their expertise in their specialist area and how well they work with CAT tools (in our case memoQ). We do this because a translator's familiarity with software is just as important as their linguistic skills: they can only work effectively and produce a high-quality end product if they know how to use the translation tool properly.
But alongside these formal criteria, what matters most to us is personal compatibility. We believe that the best way to guarantee a long and productive working relationship is if the people involved share the same values, follow the same work ethic and take a genuine interest in each other.
A large pool of service providers
MEINRAD works with lots of translators and reviewers around the world, many of them since the company was founded. Inevitably, some languages are more in demand than others. Our aim is to ensure our pool of service providers is large enough to deliver all our clients' translation projects and avoid any situations where we might lack suitable translators. This doesn't mean having endless translators in the pool – ideally, we would have enough so that everyone gets jobs from us on a regular basis. Because we plan ahead and find the right people in advance, we almost always have freelancers for the translations we're asked to deliver. But new service providers do sometimes need to be found at short notice, for instance if a translation into a less common language is needed. That's when the VRM team spring into action to find a qualified service provider for the job.
Multi-stage application process
The Vendor Relations Management team at MEINRAD has developed a multi-stage recruiting process to determine whether potential new service providers are professionally suitable and personally compatible. When we need a new translator or reviewer, we often start by looking on various online platforms and professional associations. But we're also happy to use recommendations from our existing service providers.
The first stage is to review the formal criteria as featured on their CV. If they fulfil these criteria and make a good initial impression, the VRM team will get in touch with them. Once we've established that the service provider is interested in a long-term working relationship with us (that's usually what we're looking for), we'll ask them to register in the vendor portal, where they can enter their personal data and upload the relevant documents for review by the VRM team. They'll also be asked to sign a service agreement, where among other things they agree to adhere to our confidentiality policy.
Listening carefully and asking the right questions
A face-to-face meeting is essential for laying the foundations for a productive working relationship – MEINRAD wants to get to know every one of our potential service providers in person before we begin working with them. Our Vendor Relations Managers listen carefully and ask the right questions to ensure the service provider has the education, experience, language skills and familiarity with memoQ they say they have on their CV. The meeting is also an opportunity for the service provider to ask questions about us and explain what they're looking for from MEINRAD. As well as making clear whether they're the right fit for our company philosophy, the meeting allows practical details such as time zone, availability and work volume to be clarified – all of which are important when assessing the viability of the working relationship.
The next stages in the application process
If the meeting is successful for both parties and we decide to work together, the service provider will be set to "active" in the vendor portal and the project managers will receive all the information they need to know. It may be that the service provider is assigned their first job very soon afterwards. Their first few translations are checked especially carefully by another translator to ensure they are correct, complete, stylistically appropriate and consistent in their use of terminology, and the new service provider will get feedback on their work.
Why go to such lengths?
Our aim is to establish core translators for our clients, which means that our translators become their specialists. This has the advantage that core translators get to know our clients' products and services better, become familiar with the (often very specific) terminology and develop comprehensive, in-depth expertise in the respective field. This all goes a long way towards producing better quality translations – and that doesn't just benefit the client. The more jobs the core translator does for the client on a regular basis, the quicker they can deliver them as the amount of research they need to do steadily decreases with each job. And many translators go a step further by visiting the client to get an even better understanding of their machinery, products and services.
Selecting core translators
There are a number of ways to find the right core translator for a particular client. One option is a style test, which helps the client decide which style best fits their texts. In other cases, the project manager chooses the right translator on the basis of their specialization, and from then on they'll usually be assigned to future projects for the client in question. Some of MEINRAD's translators have been core translators for the same clients for over 20 years – they know the companies and their products and services so well that clients have said it feels like they're an in-house employee.
In short: a lot of work, but it's worth it
The efforts our Vendor Relations Managers go to in order to find the best service providers and develop productive long-term working relationships more than pays off. After all, while project managers are crucial, ultimately it's our translators and reviewers who produce the high-quality translations we're known for.