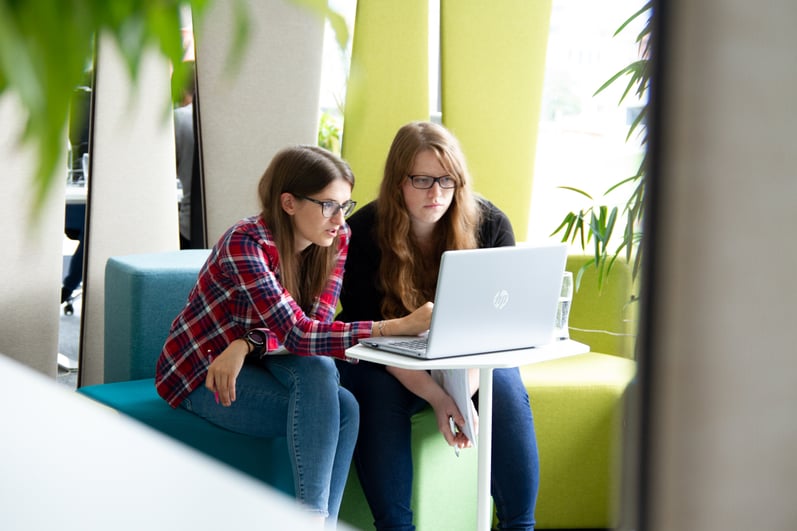 Unlike free machine translation engines, fee-based tools are usually safe, and therefore suitable, to use. But before getting down to brass tacks, you should take a close look at their terms of service and evaluate whether they're right for you – as you'll see, there are a few factors to bear in mind.
There can be a high price to pay for using free machine translation tools: if not financially, then in terms of your data and your content. It's pretty clear that when it comes to texts concerning safety and texts with sensitive content, MT isn't a good idea and has a number of risks. So it pays to be on the safe side and invest a small amount of money in Pro versions (alternatively, you could exploit the sharing economy and make use of a self-service portal). But even fee-based machine translation services have varying policies, so before starting to use them you should conduct a thorough evaluation to find out whether they'll give you the high-quality results and the data security you need.
Top tips for the evaluation
Top tip 1: Start with the data privacy policies
If the translations for your business involve personal data, the GDPR regulations come into play when choosing a machine translation provider. In particular, you need to take the following issues into account:
Assess the reliability of how personal data are processed
Assess the reliability of data transfer to third countries
Check the provider's terms of service for the reliability of how personal data are processed
Get a processing agreement in place with the provider
Your Data Protection Officer will know all about your business's specific circumstances and will understand the legal issues, so they can offer valuable input. If you make all your staff aware of the risks and give them training in pseudonymization/anonymization, you can ensure that no personal data are sent to external providers and avoid the bureaucratic headaches that follow.
Top tip 2: Look out for data security standards
To prevent all unauthorized access to business data, you need to evaluate the procedures and systems used by the various providers to keep data secure. There are now several international and regional standards by which providers can be certified, and these standards can be very helpful for anyone involved in the evaluation who doesn't have extensive professional experience or expertise in IT security. The two most common standards are:
ISO/IEC 27001 (primarily in Europe)
SOC 2 (primarily in North America)
Both standards are internationally recognized and demonstrate that the certified company takes data security seriously. There's considerable overlap, but ISO/IEC 27001 goes further than the requirements of SOC 2 by stipulating that an information security management system must be implemented. So if in doubt, ISO/IEC 27001 certification might offer more security than SOC 2.
TOP TIP 3: Enforcement of regulations – the location matters
Assessing the likelihood that regulations will be enforced in the event of damage is another important part of the evaluation. If a provider causes damage such as a data breach, and this results in a financial loss for your business, an out-of-court settlement is likely be the preferred means of resolution. But if this isn't possible, the question of jurisdiction is key. All too often, the rights to which European companies are entitled founder on the low probability that the regulations will be enforced in a non-EU country. For instance, in the USA more and more attempts to enforce regulations in lawsuits against Chinese companies are being thwarted. So to make sure you're prepared in case the worst comes to the worst, we recommend providers based in countries where there is a good chance that the regulations will be enforced – ideally within the same economic area.
Top tip 4: Check property rights
Don't forget to check who retains the property rights. Your content should always remain your property, so you should always read the relevant section of the terms of service for the MT tool you're thinking of using.
Top tip 5: Find out if specific sectors are excluded
Some fee-based machine translation providers explicitly forbid use of their services for specific sectors, such as:
critical infrastructure such as electrical power stations,
military or defence equipment,
and medical appliances or other equipment whose failure or impairment would result in unforeseeable
economic losses or physical damage
In exceptional circumstances, written authorization can be obtained from machine translation service providers for the use of machine translation in these or other sectors.
Finding it hard to decide? To make things easier, we have evaluated some of the best-known providers of fee-based machine translation engines and summarized the results in our e-book.
Main image: © MEINRAD