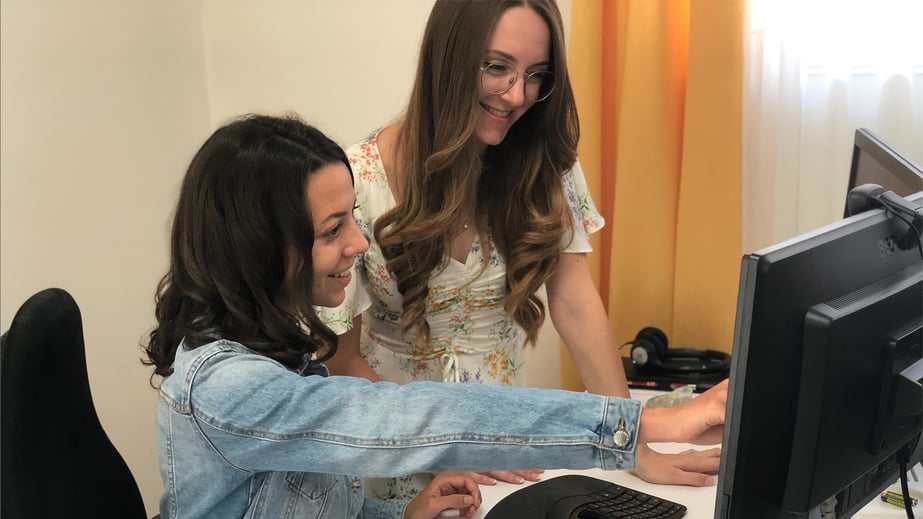 Localizing complex software applications is a challenge for both developers and translators. The latter often lack the vital context when translating, which can cause problems with the final output. But help is at hand, in the form of localization software Rigi. This post explains just what Rigi can do, and why it's so important in the medical technology sector in particular.
Have you heard of Rigi? If you're a keen skier you might know about the Swiss mountain called Rigi, but that's not what we're talking about here: we mean the revolutionary localization software. Rigi helps ensure that translations of various software applications are accurate and contextually appropriate – so it can make a big difference!
Each region is different
It's no longer enough to simply have good software: if you want to sell it around the world, it needs to be adapted to the various linguistic and cultural requirements of the markets in the regions you're targeting. This process of linguistic and cultural adaptation is known as localization.
Localization means more than just the linguistic features of a text: it's the technical aspects too, such as date/time formats, flags, units of measurement, numbers and currencies.
In essence, it boils down to producing content that will be understood correctly by users in all the regions where your product will be sold. Good localization will make the software easy to use, and the user won't notice that it was originally designed for a different market.
The challenges of localization for translators
All this means that localization is a key aspect of any translation project, but it can also be a real problem for translators. Localizing graphical user interface (GUI) texts is one example. Developers often export the texts in external formats such as .xml or .csv, resulting in long lists of terms that usually don't have any context. This makes life harder for translators, as without context it can be almost impossible to translate a software string (a text in the user interface, e.g. a button saying "Close") correctly. Even worse, developers usually don't have the time or the opportunity to give the translators the necessary information. It's not hard to imagine the worst-case scenario: an unsuitable, or completely incorrect, translation of a term which actually means something else in context.
Rigi makes the context clear
So missing context can lead to errors in the translation. As these can have serious consequences in technical and medical translations in particular, how can you avoid this problem?
That's where the Rigi localization platform comes in: it allows the translation process to be integrated into the development process. Rigi is used by software developers in the products they need to localize, and it can be used in various CAT tools as well. This means the texts can be localized in the actual environment, and the translator sees the results in real time on their screen. Specifically, the translator sees a preview of where the string they're working on is located in the software, application or website – without any extra effort on their part, they have all the information they need to produce an accurate, appropriate translation.
Rigi also allows translators to review the translations they have produced by simulating the digital application interface in the target language. For example, translators can see if the text needs to be shortened. This video illustrates how Rigi works.
These features make Rigi an extremely powerful localization tool, as visualizing the context can considerably improve the quality and accuracy of translations. Knowing the context makes things much clearer for the translators, which in turn benefits the client – they don't need to spend as much time answering translators' questions.
Go even further with Rigi – create screenshots at the touch of a button
But Rigi isn't just helpful for translators: the localization software can also benefit software developers and help them save significant amounts of money. Take screenshots, for example. Software documentation and instructions usually contain lots of them, but generating them can take time. Rigi automatically generates screenshots in all languages, potentially saving developers days or even weeks of time-consuming print screening.
Further benefits for software developers
Another benefit of Rigi is that it's easy to integrate and assign reviewers into the process in order to ensure the software has been localized appropriately. Like the translators, these reviewers benefit from the preview feature – and there's no need to install additional software as the review can be carried out in any browser. Plus, the developers don't have to spend lots of time creating the localized application before it's available to their colleagues conducting the review.
Rigi and the new Medical Device Regulation (MDR)
Rigi is also worth bearing in mind for medical device manufacturers affected by the new EU Medical Device Regulation (2017/745), given how it helps deliver better translations.
Due to be fully implemented in May 2020, the MDR specifies how medical devices are to be placed on the market. This means manufacturers must meet new requirements and review their products for conformity – and software for medical devices is subject to these stringent regulations just as much as the medical devices themselves. Because translation is part of the development process for a medical app, localization is now more important than ever. By offering contextually accurate localization of critical software, Rigi can play a valuable role in ensuring patient safety.
If you think Rigi could have something to offer your business and make localizing your products much easier, then we're on hand to answer your questions about implementing and using this advanced localization tool!
Main image: © MEINRAD