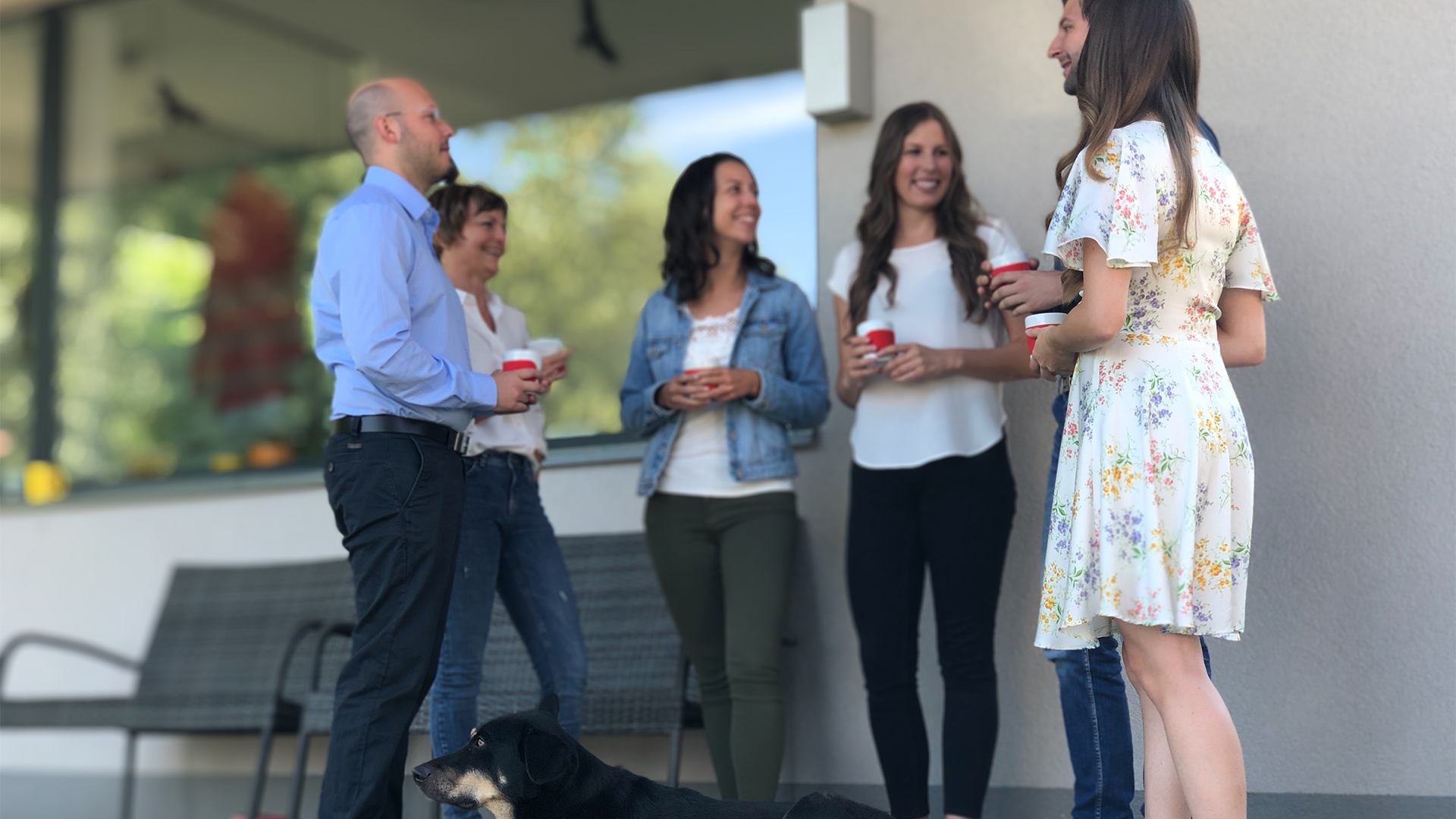 What exactly is a translation agency? And what makes one agency better than another? In this post we'll define a few terms you may have come across when looking for translation services – and we'll also explain why we've opened new offices in Vienna and Graz.
What makes some translation agencies better than others?
If you've looked for a translation service provider for your business, you'll quickly have come across various translation agencies. But what exactly can they offer you? One major difference is that some agencies have their own, full-time, in-house translators in addition to the freelancers they work with, while others rely entirely on freelance translators. It's worth bearing in mind that the former are more likely to understand all the challenges of providing professional translation services than the latter.

You might also not be entirely sure what we mean when we talk about freelance translators: they're translators who aren't employed by any translation agency. They usually work on their own or in small groups, and can either work with translation agencies or directly with end clients.
So what does a translation agency actually do?
Translation agencies are companies just like any other, with HR, accounting and IT departments and a CEO. A good translation agency will have clearly defined teams:
Project Managers:

The Project Managers are responsible for managing the translation process. They are the heart of any translation agency and establish close relationships with their clients.


In-House Linguists:

The In-House Linguists do the translations, and sometimes they also review translations produced by the agency's freelancers. At MEINRAD, many of our In-House Linguists are also Project Managers. This strengthens the relationship between our clients, Project Managers and freelancers and allows us to answer specific project or subject matter questions more quickly.


Vendor Relations Management:

VRM brings the agency and its freelance translators closer together (almost all agencies work with freelancers to cover all the languages they need to translate into). Vendor Relations Managers are responsible for selecting freelancers and for cultivating relationships with them, with the aim of establishing long-term partnerships that give clients core translators for their texts. A good translation agency will treat freelance translators as equals, give them reasonable deadlines and pay them fair rates.


Localization Engineering: The Localization Engineers provide the technical expertise that makes the translation process work, handling all the software and technology issues that occur.

One became three: our offices in Wolfsberg, Graz and Vienna
A dynamic company like MEINRAD couldn't exist without its flexible and ever-growing team. With so many different personalities, roles and needs, we want to create a friendly and supportive working environment for our staff just as much as we want to stand by our clients' side with the help and guidance they need. So we made a decision to open new offices in Graz and Vienna! They were originally planned to open in 2020, but we've grown so fast that we've "jumped the gun" and moved into them already. This doesn't just bring us even closer to our clients in Graz and Vienna – it also gives our staff maximum flexibility. They can choose to work in the Graz or Vienna office as suits them, and they can switch locations at short notice if they need to. And because we know the importance of communication and team spirit, we keep in constant contact using our Sococo communication platform as well as meeting up regularly in Wolfsberg.
But whether in Graz, Vienna or anywhere else in the world, Wolfsberg will always be our home and a workplace for our staff who want it. By increasing our flexibility, we are embracing modern methods of working and moving away from rigid structures and hierarchies. Find out more about our agile ways of working here.
What's best: working directly with translators or with a translation agency?
Now you know what a translation agency is and how it works. But it may be that an agency isn't actually the best option for you – one alternative is to work directly with freelance translators. If there's one thing to bear in mind above all else, it's that often the best option depends on your individual circumstances. In a follow-up post we'll go into more detail about the factors that will help you make your decision.
Main image: © MEINRAD