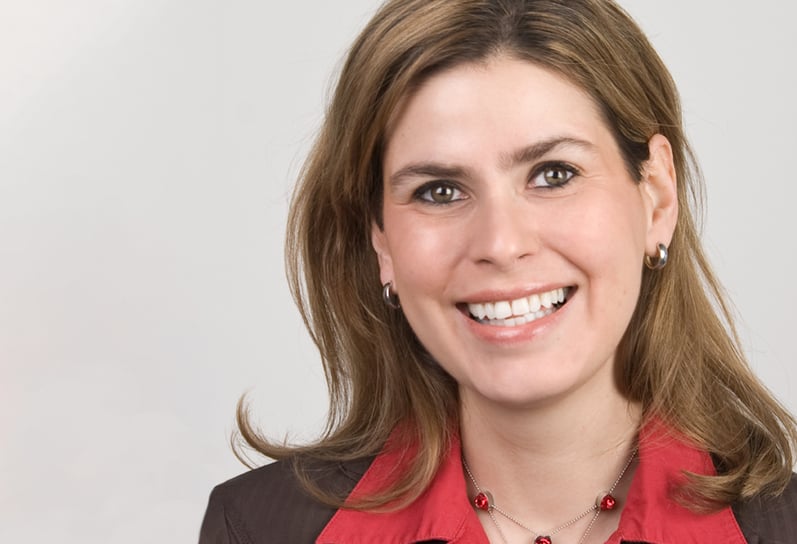 Martina König is a lecturer at the Joanneum University of Applied Sciences in Graz, where she runs the part-time "Technical Documentation" Master's course. We speak to her about this course, the challenges and variety of working as a technical editor, the trends in technical documentation, and why it's so important for technical editors to have a broad understanding of the translation process and of terminology management in particular.
Tell us a little bit about yourself. When did you start running the "Technical Documentation" course at the Joanneum and how did it come about?
I trained as an English and French teacher at the University of Graz, focusing on computer-assisted linguistics. As well as having a passion for languages, I've always been fascinated by technology and design, and the Department for Media and Design at the Joanneum allowed me to combine these three areas in what I do professionally. I've now been an English lecturer for 20 years here, though I also teach at Graz University of Technology. The "Technical Documentation" course was introduced in 2017, and I've run that since it started.
How have people responded to the course?
Happily, we have good number of people taking it – in autumn 2022 the sixth successive cohort began the Master's course. Businesses recognize that well-trained staff are vital, and I think our course has shown how valuable professional technical editors are. It's a part-time course, so the students are doing it alongside their work. A good two thirds of them have been sent on the course by their employers, which shows how awareness of their role has grown.
What are the main challenges in running the course?
The main challenge was and is designing a curriculum that's fit for the modern world and for digital businesses working with Industry 4.0. Technical documentation is a form of knowledge management, and to do it you need high-quality training that meets the new requirements. But it's also hard to recruit students. One part of my job is to make the industry aware of our course and to explain to business managers why this training is so important.
What trends are you seeing in technical documentation?
The terms Industry 4.0 and digitalization may be overused now, but they aren't just empty buzzwords – they've long been key issues for technical editors. Documentation isn't just produced in Word, printed and stored in a folder anymore. Game-based learning, self-learning systems, artificial intelligence, machines that communicate with other machines... technical documentation covers all of that. And I'm certain it will continue moving in that direction. So I think it's important for technical editors to keep up with new hardware and software. Unfortunately, technical editing still can't quite shake off a dull image which is completely inaccurate.
How exactly does the course prepare technical editors for their work at businesses in future?
We're constantly talking to the industry and to businesses, so we know what the employment market needs right now. And our curriculum responds to that. The lecturers have real-world business experience too, so we guarantee university-level training that prepares our students for the reality of professional life. As well as conventional subjects like legal requirements, language management, professional writing, layout and design, technical illustration and 3D animation, we cover current issues like audio and video production, augmented reality, online documentation that meets responsive web standards, and automation. One keyword in today's multicultural society is usability: documentation, warnings and so on must be intuitive and understood by everyone.
How much overlap is there between technical editing and translation and translation management, and how well do you think technical editors understand the translation process?
It's hard to generalize. My personal experience is that there definitely are technical editors who have considerable language management expertise, but for others there are lots of "Oh, right!" moments during the course. It's absolutely a priority for us to make sure our students are aware of the important of language management, so that they produce texts which are suitable for translation and directly contribute to reducing what businesses pay for translations. So producing documentation is one area of overlap with translation. Ultimately, whether or not a technical editor is involved with translations later on depends on the structure at their business.
How important is it for technical editors to understand the issues involved in translation? In what way does it help them?
I think it's very important. Technical editors should understand where translation fits in to the overall documentation process. As I say, good technical editing is a way to save money in translation, and knowing about the translation process will of course help when dealing with translation service providers.
I see technical editors as people who bring things together and think beyond the boundaries of their own department – they're a key link both to other departments in the business and to external partners such as translators and translation agencies.
What specific knowledge should technical editors have about translation management, and which aspects of it are most important?
They should be aware of the overall importance of language management, and they should understand the process in order to produce texts which are suitable for translation – by which I mean using simple, accessible language, and in particular taking terminology into account. And knowledge of localization, CAT tools, translation memory systems, machine translation and more is also crucial.
Looking at the process of producing technical documentation, our main priority as a translation service provider is to make clear the importance of thinking about subsequent translation while writing it. Do you see it the same way, and if so, why?
Yes, I can't disagree with that. I think it's important for technical editors to bear the translation process in mind from the moment they start producing documentation, and that's something we make clear to the students on our course. If you only think about it later on, problems can arise and it may be that there isn't an ideal solution. It's always harder and more expensive to fix things afterwards than to plan ahead from the start.
How important is terminology management in the documentation process for a business?
It's very important, as it can help businesses save huge amounts of money. The ideal scenario is to have a technical editor who knows that terminology management using databases can make a real difference, so that they can introduce it at their business in a way that benefits all staff. It's not uncommon for a business, or even just one department of a business, to have three, four or even five different names for one particular component. And if the staff at the business aren't always sure what's being referred to, how is an external translator supposed to know? Consistent terminology will inevitably lead to clearer communication and higher-quality documentation.
For technical editors not taking your course, what would your advice be if they're looking to find out about the translation process and how they can influence it?
My advice would be to use all the available channels. Even if the local network of technical editors is small, it's an invaluable resource, and they should use it to keep in touch with other technical editors. And signing up for various newsletters, reading blog posts and attending talks are good ways to pick up useful information. Another option is to join their country's Tekom association, which among other things publishes a very informative and high-quality magazine. I also think talking directly to colleagues can be extremely helpful – if one person has a problem, someone else might have the solution. What matters most is to be open to new things. But of course the best way to combine all of this is to take our Master's course in Technical Documentation at the Joanneum in Graz!
If a technical editor is looking for a translation agency, what should they bear in mind?
I'd say it's important to take a very close look at several aspects of how the agency works, such as whether they keep up with the latest technology. Huge progress has been made in recent years, and in many cases the technology used ten or even five years ago is now obsolete. Reliability, long-standing experience and ISO certifications are other factors which ensure higher-quality translations over time and deliver value for money from translation projects. It's also worth looking at the range of services the agency offers, so that technical editors don't have to work with multiple service providers to meet all their needs. And I recommend identifying the best all-round solution that can be tailored to suit their business: ultimately they're looking for a long-term partner, so ideally the agency should be pleasant to work with and easy to talk to.
Thank you for talking to us!
Main image © FH JOANNEUM